ADULT BALLET CLASSES IN BRIGHTON
THURSDAY 7PM-8PM.
COMMENCING FROM THE 20th OCTOBER FOR 6 WEEKS (£60).
AT THE OCTAGON STUDIO IN CARDINAL NEWMAN CATHOLIC SCHOOL.
GET IN TOUCH VIA THE CONTACT PAGE, EMAIL OR CALL.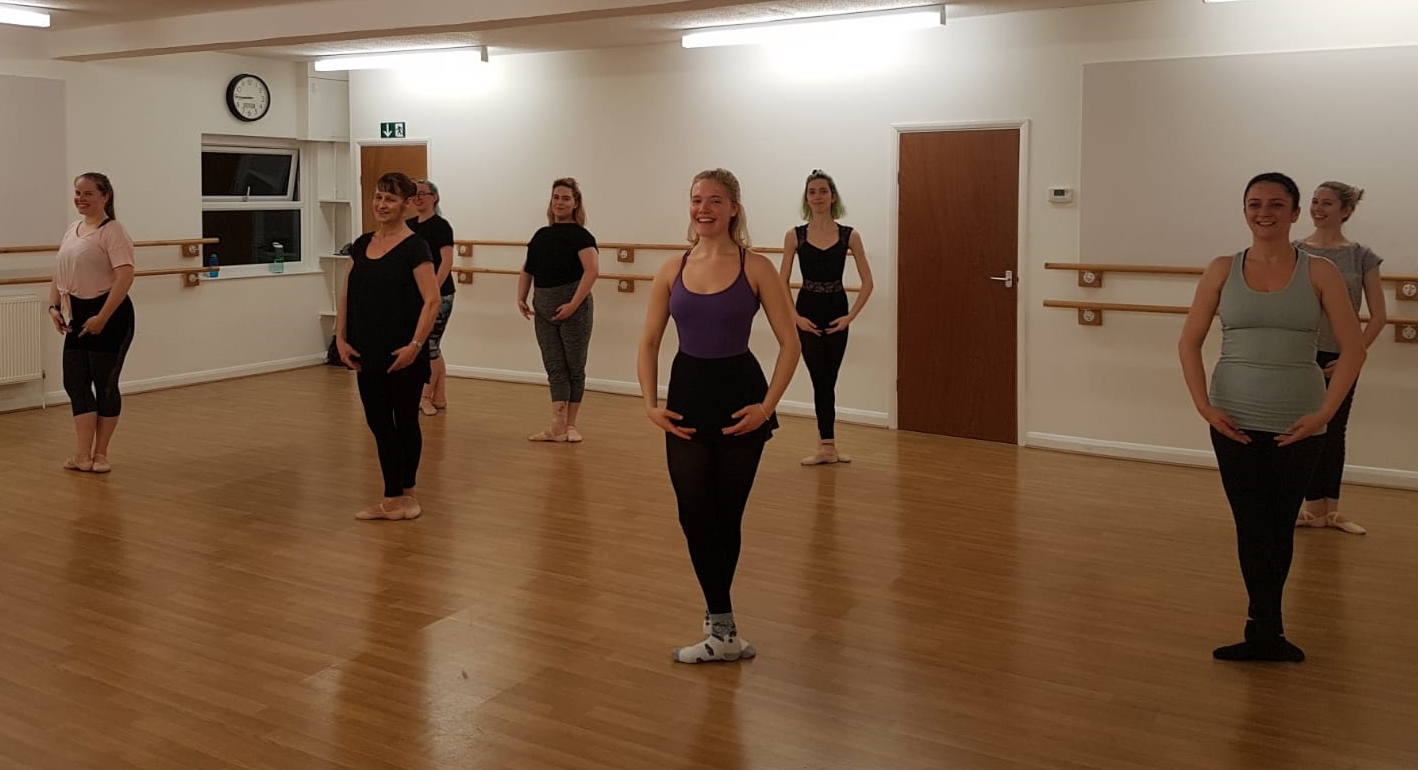 GENERAL LEVEL ADULT BALLET CLASS
ENQUIRE VIA EMAIL AS TO PRIVATE TUITION AND ZOOM CLASSES.
THE NEXT BLOCK OF CLASSES COMMENCING FROM THE 20TH OCTOBER FOR 6 WEEKS (£60).
Ballet is an excellent exercise, it improves tone, balance, poise, agility and core strength. If you did ballet when you were younger, or if you are keen to try something new this is an everyone welcome, fun and relaxed adult ballet class. Based around the half grade N.A.T.D syllabus.
Whether you used to do Ballet as a child, or never have danced before- this is an all abilities welcome, relaxed and fun adult Ballet class. We will be working at the barre and progressing into the centre. Ballet practice includes plies, tendus, ronde de jambe, ports de bras, adage and allegro. As well as free work and enchainments given in class. Ballet is great for core strengthening, toning, balance, flexibility, posture and agility.
The class is hosted by the OCTAGON STUDIO, Cardinal Newman Catholic School, Brighton. Footwear wise feel free to wear ballet shoes, bare feet or socks. Whatever you wear, be it leggings and T-shirt or a leotard just be sure you're comfortable and can move freely.
Don't forget to bring water.
£60 for the 6-week block of classes.
Contact Lucinda on 07875225277 for more information & bookings or click here to book online now!